Vanished!
15 - 23 April 2017
Written and directed by Damon Lillis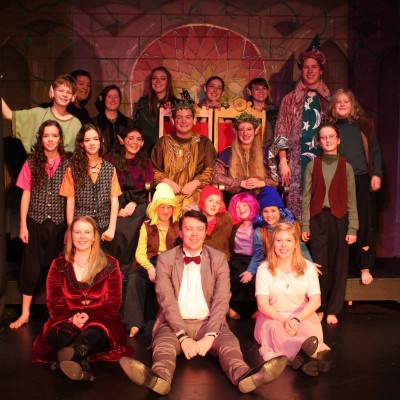 Our April 2017 children's production was Vanished! The Story of Missing Princess, written and directed by Damon Lillis.
The baby Princess has vanished. Years later the King and Queen of the Elves have never given up hope of finding their daughter. They send off yet another search party, but this group of bumbling elves would be lucky to find anything let alone a missing Princess.
In this new school holiday play written and directed by Damon Lillis for the Playhouse Theatre, there is something for everyone. Zac Nicholls and Nick Tipa have written some catchy new songs which are choreographed by Courtney Drummond (also assistant director) as the lively cast of Elves and Trolls battle it out while the search goes on for the missing Princess. There is an evil Wizard too and he has his own reasons to thwart the search.
Photo gallery