The Playhouse Theatre is Dunedin's little theatre with a big heart. It is home to the Dunedin Repertory Society, which has been staging quality amateur productions for over 75 years. We present a children's theatre production every school holidays, as well as an intriguing mix of adult's theatre each year. We are also proud to host other productions and festivals in our theatre. You'll find information about our theatre, our society, upcoming and past productions on this website. We look forward to welcoming you at the Playhouse soon!
Our Committee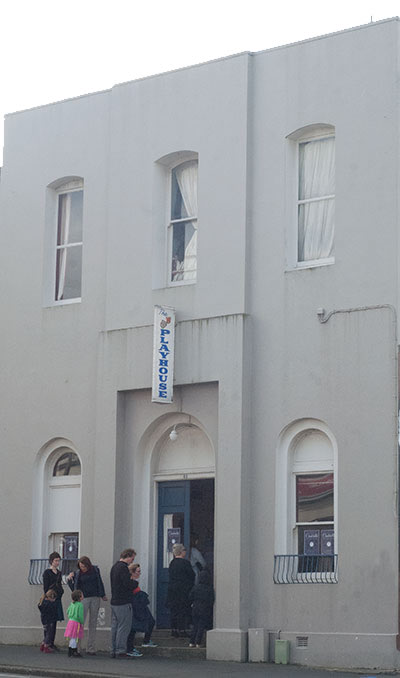 The Dunedin Repertory Society Committee is elected at each Annual General Meeting. We manage the business of the Society and look after the theatre.
President:
Jemma Adams
Vice Presidents:
Christine Colbert
Damon Lillis
Secretary:
Claire Wood
Treasurer:
Siobhan Hughes
Immediate Past President:
Dylan Shield
Committee Members:
Imogen Duncan, Courtney Drummond, Sorcha Odgers, Sharon Young, Diane Dupres, Nikita Mulqueen, Ruth Heron, Damian Weedon, Heather Cohen, Liana Johnston (co-opted).
Patrons:
Eli Gray-Smith, Charles Campbell, Robert Wilson
Life Members:
Christine Colbert, Natalie Ellis-Wilson, Jill Moore, Sharon Young
We gratefully acknowledge the support of the Otago Community Trust and Dunedin City Council for the development of this website.