The Wind in the Willows
29 September - 7 October 2018
Directed by James and Jemma Adams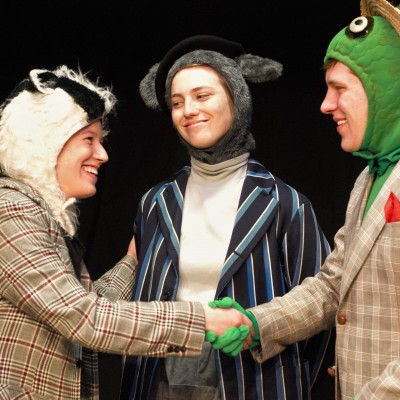 Hang to spring cleaning! Bust out of your house these school holidays and come to the Playhouse for this magical re-telling of the classic Kenneth Grahame story!
The incorrigible Mr Toad has a new craze, and it's up to Rat, Mole and Badger to save him from himself. Cue a rollicking tale complete with daring escapes, dastardly plots, dramatic chases, and a little song and dance thrown in for good measure.
A young local cast bring the riverside to life, complete with wicked weasels, dancing Gypsies, bustling washerwomen, and one very melancholy horse. Boasting a suite of original songs and delightful choreography, this is just the picnic for the kids (young and old) these holidays.
Directed by Jemma and James Adams; choreography by Jemma Adams, Courtney Drummond, Matilda Macandrew and Mikayla Cameron; and original music by Danny Still, Dylan Shield and James Adams.
The Wind in the Willows is on 29 September – 7 October at the Playhouse Theatre, 31 Albany Street. Shows are at 11am and 2pm daily, apart from 29 and 30 September, and 7 October, which are 2pm only. All tickets are $8. Eftpos is available. To book, ph 477 6544. You can find more information about coming to see our children's theatre productions here.
Photo gallery