The Hunting of the Snark
17 - 25 April 2021
Directed by Diane Dupres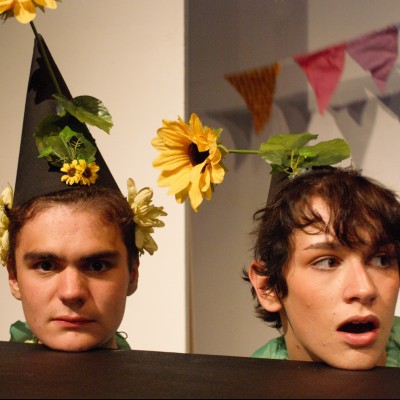 There is a brand new show at the Playhouse in the first week of the school holidays. Join the cast of enthusiastic animals and Billie the Cabin child as they sails off for The Hunting of the Snark. Written and directed by Diane Dupres and inspired by the poem by Lewis Carroll you'll love his eccentric characters brought to life on the stage.
There is singing and dancing – music by Dylan Shield and Diane Dupres, and choreography by Caspar Rennie-Weston, racing horses, talking flowers, mermaids and a host of other characters. Don't forget the Jub Jub bird who has something to tell our heroes about hunting the Snark. Will they find the Snark and will it be what they expected? Join them on their voyage and find out.
The Hunting of the Snark opens on Saturday April 17th and runs daily until Sunday the 25th April The opening weekend and final Sunday are at 2pm only Weekdays and Saturday 24th are at 11am and 2pm. All seats $8. You can book by phoning 034776544 or going to the Playhouse facebook page.
Photo gallery