Prufrock's LoveSong
12 - 20 November 2021
Directed by Elsa May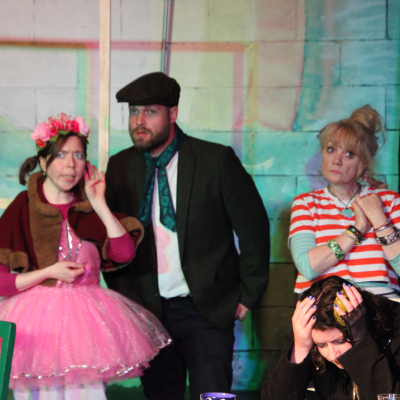 Just when you thought it were safe to put that poetry book away. Along comes this jaunty little play. Set in a café. Near a bay. Written by T.S Eliot n Elsa May.... Remember that poem you studied in English 101, back in th mid 1500's? n you always thought of it fondly as th poem with sooo much more meaning than first meets th brain... because ur lecturerer told you it did? Turns out T.S Eliot was BIG on referencing all sorts of authors, from all over th shop - other poets, playwrights, philosophers, novelists n even music composers. Coupled with th fact that Eliot hadda rubbish love life, was enough to inspire E. M May to write a play about th poem. It kinda starts somethink like this...
"In the room the women come and go
Talking of Michelangelo."
Prufrock's LoveSong is on at The Playhouse Theatre (31 Albany St) from the 12th to 20th of November. Showtimes are as follows:
12 and 13 November - 7:30pm, 14 November - 2pm, and 17-20 November - 7:30pm. There are no shows on the 15th and 16th of November.
Accessible seating is available. Let us know if this is required when you book, or message us on Facebook to discuss.
Tickets are $20 for adults/general admission and $15 for concession. Concession tickets includes GoldCard holders, students (secondary and tertiary), and community card holders.
Tickets can be purchased online here https://events.humanitix.com/prufrocks-love-song or booked by calling us on (03) 477 6544.
Online sales will close 24 hours prior to each show. If you wish to book after this time, call us on (03) 477 6544 or message us on Facebook. Limited door sales will be available from an hour before the performance.