Petal and the Moonflower
24 September - 2 October 2016
Written and directed by Zac Nicholls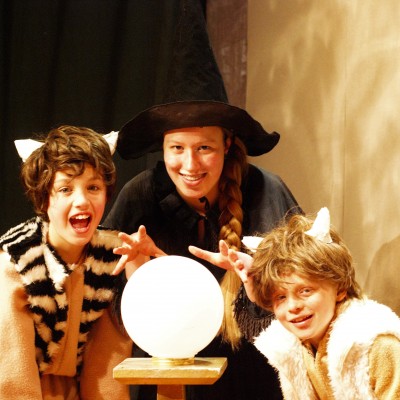 We featured a brand new treat for kids at the Playhouse in the September 2016 school holidays.
Zac Nicholls has written an exciting play with all the ingredients of everyone's favourite fairy tale. There are King Branch, Prince Twig and Princess Petal – the wicked Witch and her scheming off-siders the Bellabutin sisters. All in all a recipe for trouble.
When the Witch poisons the King so she can take over the kingdom, Princess Petal has three days to find the antidote – the legendary Moonflower. But will she overcome the dangers on her way? In the woods she meets Aster, a poor local girl and together they find their way past the Fairy of the Woods and her wild animals to the cave of the Guardian of the Moonflower. But nobody has ever taken the Moonflower from the Guardian before. Will Princess Petal find a way and save her Dad?
Photo gallery