Ladies In Retirement
22 - 26 May 2018
Directed by Natalie Ellis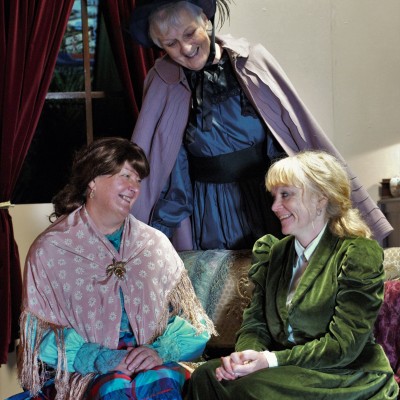 Is blood thicker than water? The Dunedin Repertory Society's production of Ladies in Retirement will challenge audiences to consider this question when it is staged at the Playhouse Theatre, 22-26 May 2018.
While the title may make you think of lavender and old lace, Ladies in Retirement is in fact a psychological thriller set in 1885. The play tells the story of Ellen Creed (played by Brenda Jones), a housekeeper who looks after retired actress Miss Leonora Fiske (played by Jocelyn Le Petit). When Ellen's sisters come to visit and outstay their welcome, tensions build rapidly.
Ladies in Retirement was written by Reginal Denham and Edward Percy, and first opened on Broadway in 1940. It was turned into a successful film noir the following year, and has been a frequently performed play ever since.
The Dunedin Repertory Society's production is directed by Dunedin theatre actor and director Natalie Ellis. The cast of six includes Imogen Duncan, Brenda Jones, Jocelyn Le Petit, Elsa May, Ashley Stewart and Ellie Swann. The set and costumes have been prepared with wonderful attention to detail under the oversight of Tim and Jill Moore.
Ladies in Retirement opens on Tuesday 22 May, and is on at 7.30pm every night until Saturday 26th. Tickets are $25 for adults, or $20 for students, seniors and groups of more than 6. Bookings can be made by phoning 03 477 6544.